Walk-in Tubs & Roll-in Showers

We have the expertise to design and fabricate an accessible bathing solution for any need.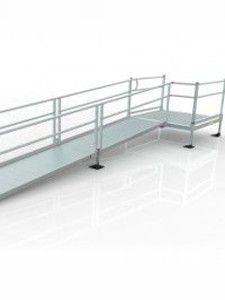 Accessible Ramps

Have access to you home or business. Custom solutions made to order to improve mobility in your home. Businesses can make access for your customers easier.

Ceiling Lifts
Caring for a person with special needs is a challenge and transferring is the most difficult. Our lifts can help you transfer safely from your bed to wheel chair or bed to bathroom/shower and keep you at home.

Vertical Lifts & Elevators

Need access to a second floor in your home? Is your business accessible to your clients in wheel chairs? A vertical lift could solve this problem!
Why Relocate when you can Renovate?

Stair Climbers - Curved & Straight Rail

Hard to walk up stairs? Thinking about buying a new home? Stair climbers are a cost effective way to stay in your home!

Automatic Door Openers
Residential & Commercial - Wired or Wireless
Custom features for various mobility needs.