Young or Old, Small or Tall...
We all fall sometimes

Don't risk unnecessary injury
According to the U.S. Centers for Disease Control and Prevention:
One in four Americans aged 65+ falls each year.
Every 11 seconds, an older adult is treated in the emergency room for a fall; every 19 minutes, an older adult dies from a fall.
Falls are the leading cause of fatal injury and the most common cause of nonfatal trauma-related hospital admissions among older adults.
Falls result in more than 2.8 million injuries treated in emergency departments annually, including over 800,000 hospitalizations and more than 27,000 deaths.
In 2015, the total cost of fall injuries was $50 billion. Medicare and Medicaid shouldered 75% of these costs.
The financial toll for older adult falls is expected to increase as the population ages and may reach $67.7 billion by 2020.

Source: https://www.ncoa.org
New Equipment for Sale
Still under warranty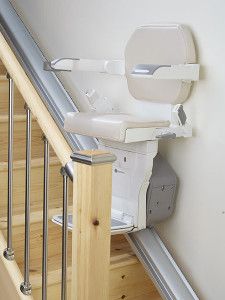 Stair Lift: $3,995.00

Looking for a safe solution for in-home mobility so you can stay in the home you love!

SALE PRICE - $3295.00
*For complete system- Installed!

Includes
Chair with Remotes


16' of Straight Rail Track


Top Quality - Made in USA

Fixed Unit for Residential or Commercial 8' Ceiling Lift: $4,995.00

Fixed rail solution for transfer from wheel chair to bed or bed to wheelchair.
2 available
SALE PRICE: $3,995.00
*For complete system - Installed!
Contact us for a free quote
*Subject to conditions on installations

---
Used Equipment for Sale
Like New Condition
Bruno Elan Stair Climber - 300lb weight limit - 16'l with power seat and power foot rest, infrared remotes, continuous charge, installation available, call for price



Bruno Stair Climber - 400lb weight limit - $995 plus installation and tax



2- Portable Lift starting at $900 - track and installation available at additional cost


Call for more information
505-232-0272
Please leave a message